WOMEN'S HISTORY MONTH 2023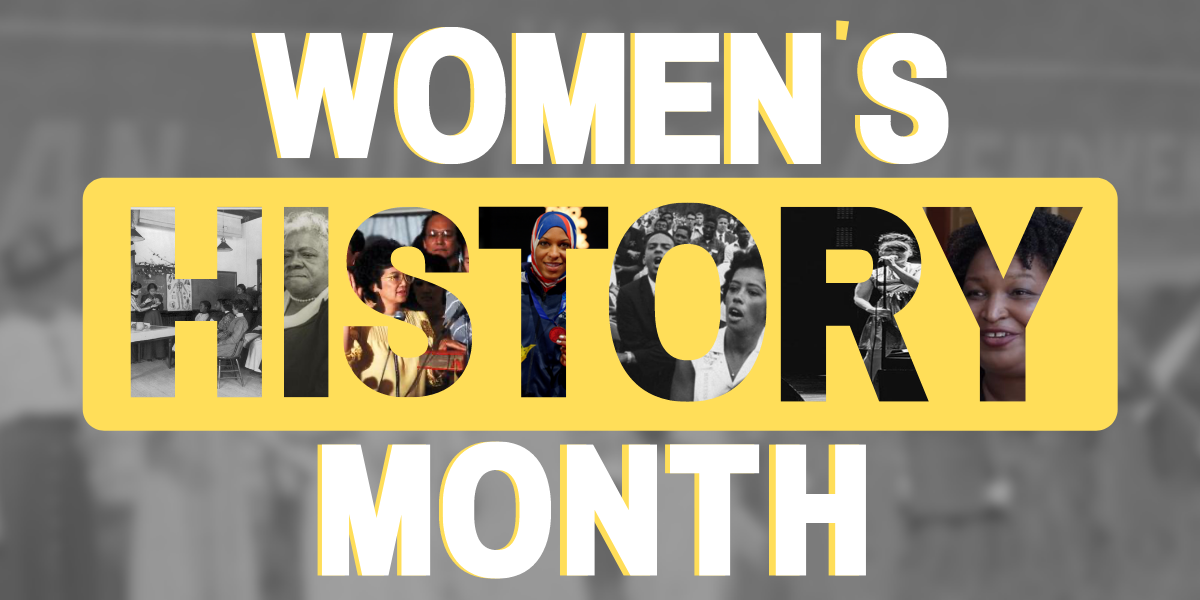 During the month of March, we celebrate women and the contributions and achievements they have made throughout history, culture, arts, and society. The Office of Arts and Culture offers a list of events celebrating strong women all over Dallas, from our cultural centers and our partners!
The Women's Chorus of Dallas Presents – Voices of Women 8: Spiritual Sojourns 

Moody Performance Hall (2520 Flora St.)
Saturday, March 25, 2023 @ 7:30 p.m.
The Women's Chorus of Dallas will be joined by the Texas Woman's University 2 Concert Choir, women of the St. Luke's "Community" Church Chorale, and student singers from Dallas 

ISD

. The choirs will perform the world premiere of "Let's Celebrate Us" by Dr. Rosephanye Powell as well as other compositions and spiritual arrangements by Dr. Powell.
Adriane McCray: MVMTLS: Movement of Lone Stars 

South Dallas Cultural Center (3400 S Fitzhugh Avenue)
Show will run from through – March 24, 2023
A multi-media exhibition by Adriane McCray centers on a film excavation of a Black collective memory with South Dallas starring as a supporting character. The film's sonic landscape is shaped around interviews that took place in the quarantine lockdown of 2020, tracing the memories of various Dallas residents on the subject of their childhoods. Its use of collected archival footage, present-day photography, home videos, and aged photographs creates a tapestry that travels from moment to moment in stark contrast to the environment in which these conversations took place. It is a candid peak at the power of collective memory – one that tracks the movement of these Lone Stars and yields a fragile truth and sacredness of the Black community.
Phenomenal Women: Pop-Up Market

Oak Lawn Branch Library (4100 Cedar Springs Rd.)
Saturday, March 4, 2023 from 11:00 a.m. – 3:00 p.m.
In celebration of Women's History Month, please join us in supporting and spotlighting DFW local small businesses owned and run by women! The event will include vendors and fun crafts for all ages to enjoy. 
Jazz In Pink


Bishop Arts Theatre Center (215 South Tyler St)
Saturday, March 11, 2023 two shows 6:30 p.m. and 9:30 p.m
Join Bishop Arts Theatre Center for an ALL women performance in jazz.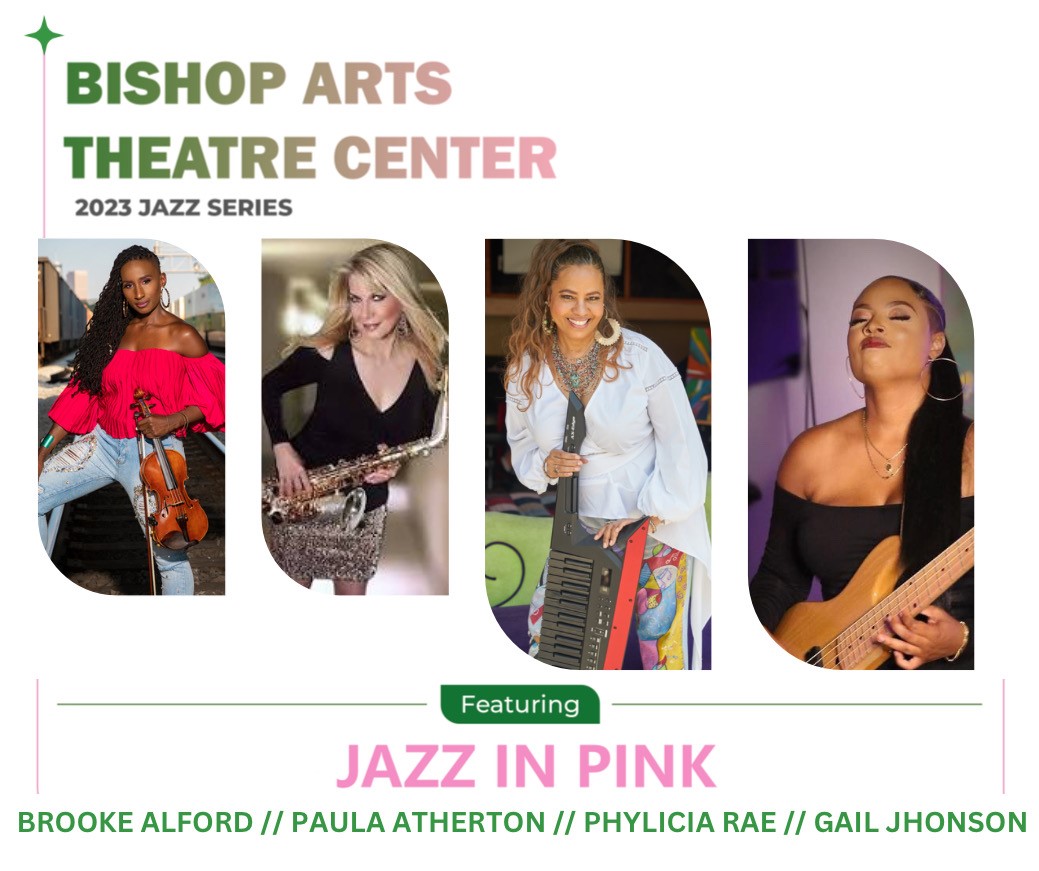 Women's History Cinema: Little Women

Pleasant Grove Branch Library (7310 Lake June Rd.)

Wednesday, March 22, 2023 @ 4:30 p.m.

Celebrate Women's History Month and enjoy the retelling of Louisa May Alcott's classic tale of womanhood set against the backdrop of post-Civil War America. Rated PG. 4:30 to 6:30 p.m. Wednesday March 22. Free popcorn while supplies last. 
Krista Chalkley: Uncertain Beacons

Oak Cliff Cultural Center (223 W. Jefferson Blvd.)
Show will run from through – March 24, 2023
In uncertain beacons, Chalkley considers perspective and its influence on our individual perception of reality. Referencing zodiac signs and their constellations, the works illustrate varying personalities and viewpoints through these widely recognized astrological categories. Each of the 12 signs, classified by the sun's orbital location at the time of birth, also have strong associations to personal traits, tendencies, and values, and in some cases can even carry preconceived, biased connotations. Krista Chalkley (they/them) is a multidisciplinary artist, curator, and arts administrator based in Dallas, TX. Krista received their BA in Visual and Performing Arts from The University of Texas at Dallas in 2018. Their work has been exhibited at local venues such as Arts Fort Worth, Ro2 Art, and the AT&T Showcase gallery in the Discovery District alongside works by Andy Warhol, Kehinde Wiley, and others.
WOW Con

J. Erik Jonsson Central Library (1515 Young St)
 March 17 and 18, 2023 @ 10 a.m.
WOWCon Beyond is excited to bring the 3rd annual WOWCon conference to the library! Designed to explore and address the challenges and opportunities facing women in varying fields in 2023, it promises to be one of the most diverse, informative, impactful and energizing conferences offered in Dallas. We welcome all women and femme-identifying persons to immerse themselves in this 2-day event that offers women opportunities to connect, network, educate and discuss issues, obstacles and new horizons for women today.

All participants are encouraged to engage in panels and discussion as well as hands-on workshops. Support your local creatives in our vendor alley for one of a kind pieces. 
Menopause The Musical

March 10 and 11, 2023 @ 8 p.m.
Wyly Theatre – AT&T Performing Arts Center (2400 Flora St.)
Four women at a lingerie sale have nothing in common but a black lace bra AND memory loss, hot flashes, night sweats, not enough sex, too much sex and more! This hilarious musical parody set to classic tunes from the '60s, '70s and '80s will have you cheering and dancing in the aisles! See what more than 17 million women and fans worldwide have been laughing about for over 20 years! It's the Hilarious Celebration of Women and The Change!